January is a month that many of us promise to get back to the gym to exercise. Doing this in the dead of winter can be problematic because you really need some motivation to get out of our warm beds and trudge through the cold and the ice to avoid eye contact in the gym. Well, a good playlist can get your adrenaline pumping, your dopamine pumping, and not only making you alert, but also craving physical activity. To that end, we have Google Play Music playlists and radio stations that are sure to get you moving.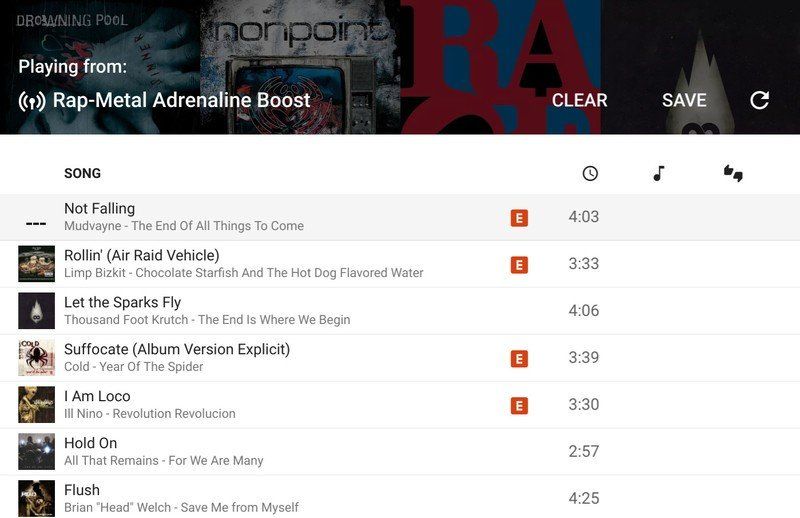 Nothing says pump iron and beat your body into shape quite like metal, and this POD station is ready to have you screaming at your weak body in the weight room mirrors. Just make sure the gym is empty before you start screaming to the music as you work out.
Rap-metal adrenaline boost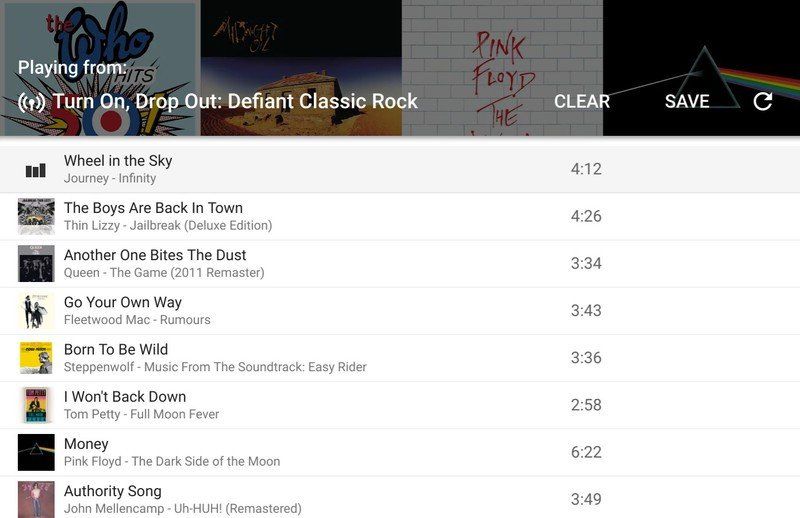 Journey, Queen, Rush, Electric Light Orchestra, Pink Floyd, this is one station that can go on forever and let your workout go on forever. Just keep a timer running or you'll lose track of how long you've been on the treadmill. I accidentally did 3 miles when I only wanted to do 1.5 and my calves haven't quite forgiven me yet.
Turn on, drop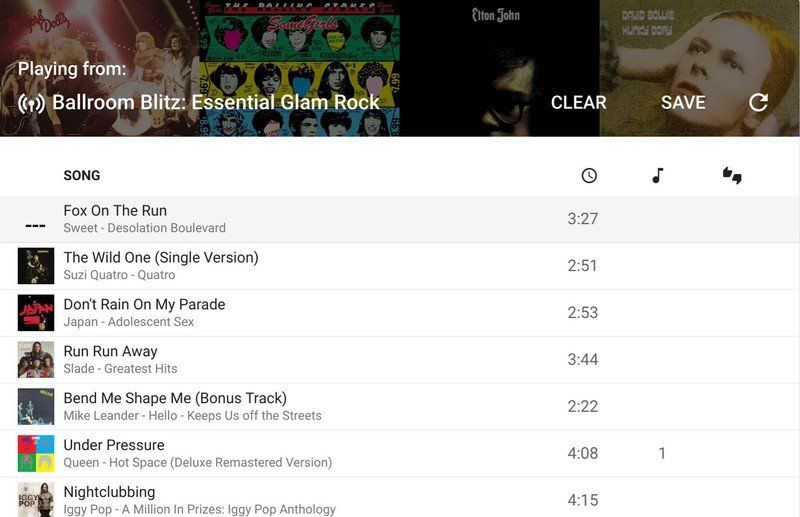 "And the man in the back said, 'EVERYBODY ATTACK', and it turned into a blitz in the ballroom! And the girl in the corner said, 'Boy, I wanna warn you, it's going to turn into a blitz in the ballroom "!"
This 70s station is named after one of the most energetic glam rock songs I know, and the only thing the station could improve on is if it actually started with Ballroom Blitz every time. It makes you want to dive into the middle of a fight and let go! It's also a good resort to follow if you need something to help you weather the end of a chaotic and frustrating day in style.
Ballroom Blitz: Essential Glam Rock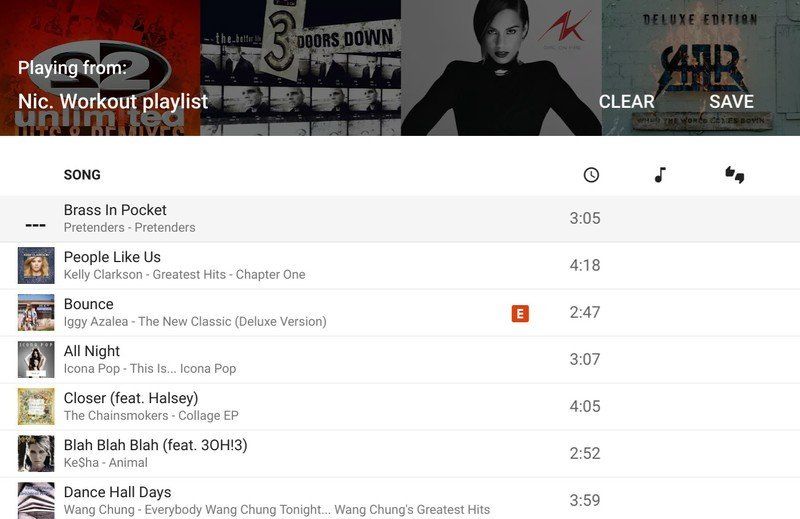 This is a wonderfully long workout playlist that mixes some Top 40s from the past few years with Top 40s from the past 4 decades. We have Michael Jackson and Bruno Mars; we have Taylor Swift and Natasha Bedingfield; we have Destiny's Child and Meghan Trainor. This is a workout playlist that will keep you pumped up and gliding from nostalgic little highs amidst the heart-pounding pop hits of today.
Nice. Training by Nicole Bettis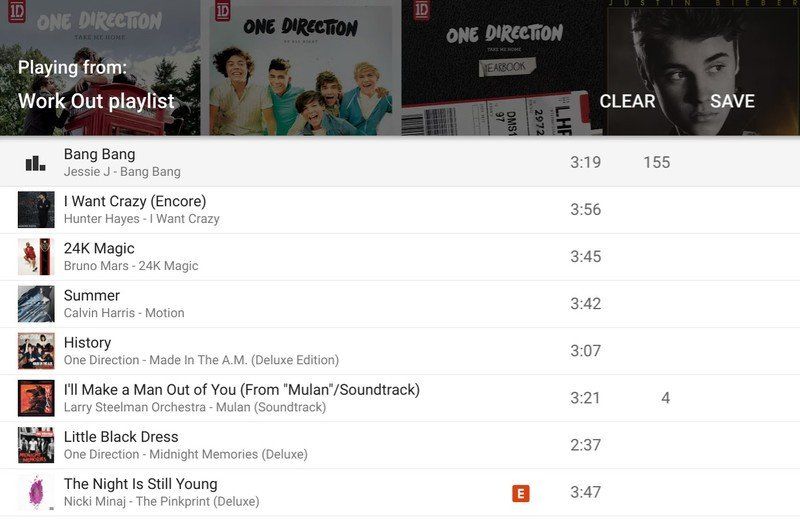 Don't let the thumbnail of this playlist fool you, there's so much more here than One Direction. This workout playlist mixes Top 40 pop with a bit of Disney, including A Goofy Movie's I 2 I comeback, and the result is a playlist that's just as good for waking you up in the morning as it is for pump yourself up in the gym. This playlist provides constant energy but doesn't overdo it to the point of fatigue.
Work out by sean jones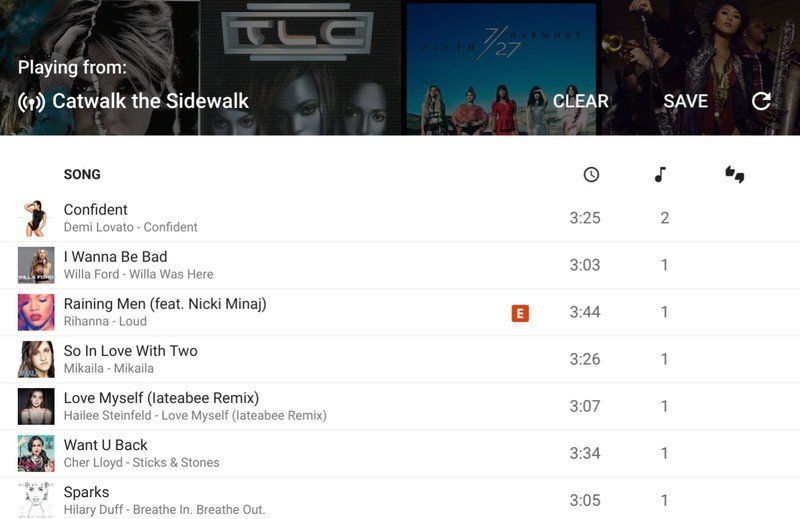 Want a good steady beat to pace your workout? Try Catwalk the Sidewalk, a mix meant to get us walking and maybe unleashing a power ballad or two. This is a station that keeps things fresh every time, workout after workout, and lets you lose yourself in the confidence-boosting music instead of focusing on how much your body hates you.
Walk the sidewalk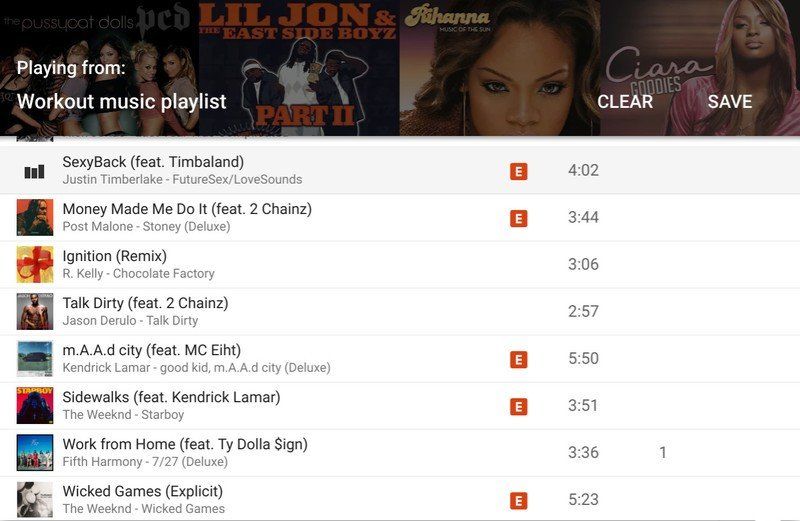 This three and a half hour blend is here to get you through your longest workouts or a hectic workday, and while it's not a constant power rush, it will keep you going until until you get kicked off the treadmill. Think of it as a slow-burning workout mix.
Workout music by Mandy Nelson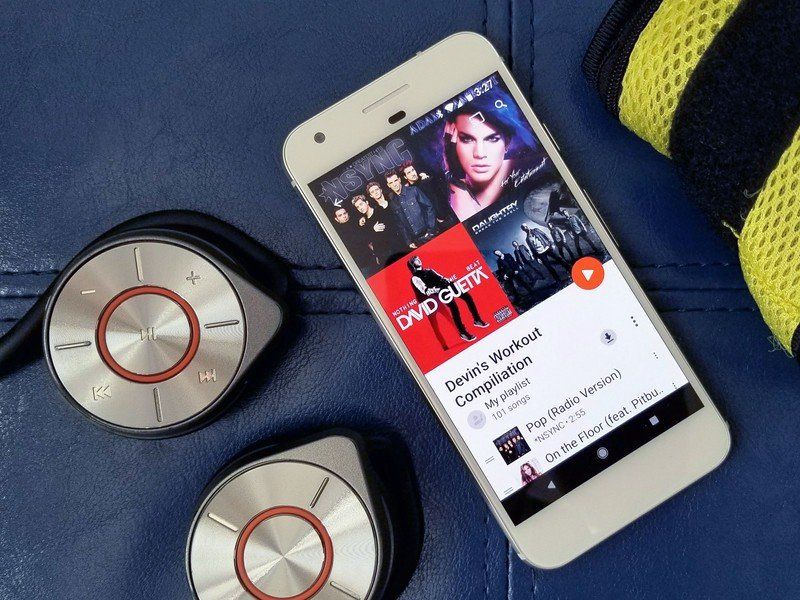 So what are you doing ? Do you rage-rock your workout or do you prefer energetic pop with your iron? Have you created workout playlists for your friends and family? I have and as you can imagine it's a mix of Disney hits, 90s pop and 00s. Share your workout playlists in the comments!