Jonas Brothers, Happiness beginsListen nowMadonna, Mrs XBENED, Fire on MarzzIngrid Michaelson, foreign songs
Welcome to Sound On, where we'll highlight the albums and songs you should know every month, from hits that landed to tracks you may have missed. We'll even tell you what moods each album evokes, so you know exactly when to activate them to maximize their effects. Good listening.
I don't know about you, but I find my music needs a change over the summer. In the fall I want something introspective, in the winter something calm, and in the spring I yearn for something hopeful. But in summer, we are looking for music that is surprising, carefree and perfect to be played on the beach or at a rooftop party. There's a reason the song of the summer is a thing: It's peak earworm season.
With that in mind, here are four albums that were released in June, just in time to kick off the summer. See if you agree:
Jonas Brothers, happiness begins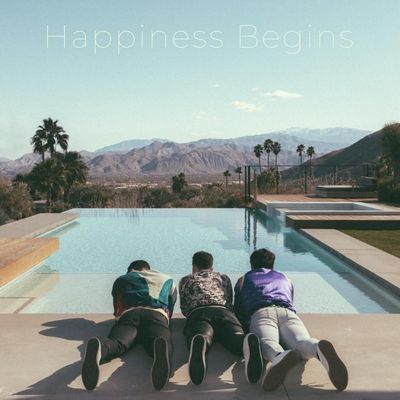 Which:
JoBros! The very married and eternally adorable trio is back!
What:
As a late adopter of the Jonas Brothers, I find delving into their discography – including solo releases – to be like a geological study. The bottom layer is sickeningly sweet Disney purity jams and rings, the middle reveals a time when they tried very hard to make sure we're aware they've had sex now and that we know all about it, just ask them! And the upper layer, in which we find Happiness begins, takes the best parts of both and takes the weight off of proving anything. They're here to finally have fun, in a cheeky but oblivious ("Cool") and painfully catchy ("Rollercoaster") way. I love that side of them. That's what I want from a summer album.
Best time to listen:
Driving on the highway with your friends at night; Karaoke.
Madonna, Madame X
Which:
Are you serious? Beautiful Madonna.
What:
Every time the Queen of Pop does something, it deserves attention. She's a companion. She made this shit up. Mrs X is an experimental disc strongly influenced by Latin which is worth the detour. "Medellin" (video below) is an ominous opening track that nonetheless demands your attention. (And that pill she's referring to at the start is probably Ambien rather than anything anyone does in Ibiza; Madonna has been around the neighborhood too many times for such childishness.)
There are also some interesting guest picks, including Quavo (sans Migos) on dancey "Future" and Swae Lee (sans Slim Jxmmi) on midtempo but nonetheless catchy "Crave." It's not like anything she's done before, for better ("Crave") or worse (the graphic, inexplicably included images of mass shootings from the "God Control" video). "Crazy" is a stealthy anthem, though it could be accused of landing a bit on the nose in this "Hispandering" era. There are other brilliant pop moments, and some really weird ones. But that's Madonna – she does what she wants and may or may not care what we think.
Best time to listen:
Before praying in your Madonna shrine, I suppose.
BENEE, Fire on Marzz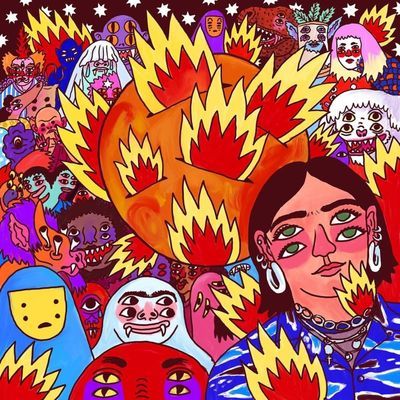 Which:
listen now
A 19-year-old New Zealand singer-songwriter who is your first one-to-watch of the summer.
What:
For his first EP, BENEE offers us 20 minutes of swaying pop with R&B accents. It's catchy and sticky, and BENEE's voice is raspy and cheerful. I mean, she sounds like Billie Eilish but with production wise beyond her years that I could listen to on repeat. 'Soaked' is the track that first caught his attention, and for good reason, but I think right now I'm more attached to 'Evil Spider'. That's subject to change, though: it's one of those records that attaches me to a different song every time I listen.
Best time to listen:
While avoiding the heat by lying on the couch under a fan; sunbathe on your roof (wear sunscreen, bbs!)
Ingrid Michaelson, Foreign Songs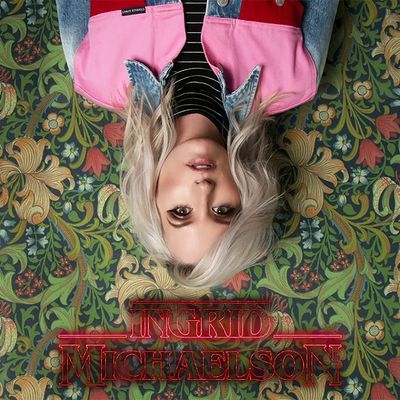 Which:
listen now
Ingrid Michaelson, singer of deeply relatable, sometimes twee, piano-heavy jams, "sing along with your girlfriends."
What:
foreign songs is an album based on the mood and sometimes storylines of the universally binge Netflix show stranger things (in case this album cover looks familiar). As a result, Michaelson rolls out some moody synths – nothing so shockingly intense as SURVIVE, the band that actually wrote the stranger things theme song and some delightfully 80s beats. I'm getting strong Carly Rae Jepsen Emotion vibes here, which is the best compliment I can do anything. To be completely fair, foreign songs is a bit cheesier than that, but it's a fitting homage to a show that gives an authentic feel to campy '80s sci-fi tropes. I like "Best Friend" and "Pretty" (which gives me T-Swift vibes, tbh!), but there's a lot to explore here.
Best time to listen:
When you try to motivate yourself to stranger things season 3, of course! Which, by the way, kicks off the 4th of July weekend.
listen now
For more stories like this, including celebrity news, beauty and fashion advice, savvy political commentary and fascinating features, subscribe to the Marie Claire newsletter.
subscribe here