YGK Music Playlists Encourage Kingston to Listen Locally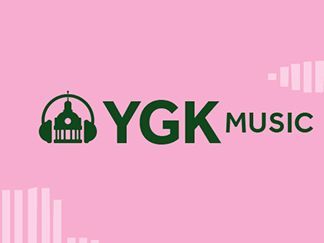 Content of the article
The two YGK Music 2022 playlists exclusively featuring Kingston artists went live on Wednesday.
Playlists – Kingston Sounds and Music on Hold – can be found on SoundCloud or the City of Kingston website.
"The YGK Music program allows Kingston to continue to promote and celebrate local musicians," said Danika Lochhead, Arts and Sector Development Manager.
Listeners can tune into Kingston Sounds for a range of genres, with classic and contemporary sounds. The 21-track playlist features music from The Wilderness, The Wizard of Odd, Tiny Horse, Anthea, Feaver, Willy Nilly, ATIARI, Kelli Trottier, Christopher Jackson, Tyson Sullivan, Astrid Tanton, Your Paris, Michael George, Gary Rasberry, Sadaf Amini, Angela Verbrugge, Michael K. Myers, Unnamed Friends, Useless Love, FASTFAST, Michael C. Duguay and Jenica Rayne.
Content of the article
Music on Hold features jazz and classical instrumental music from local artists The Wawa Project, Danielle Lennon, Room Tone, Greg Runions Group, Ian Wong, David Parker, Shino, Mary Bryton and John Robertson.
The city will promote streaming playlists in public spaces, such as Springer Market Square, and using music on hold for the city's call-on-hold system.
"We were also able to work with the musicians who were featured on the playlists and program them through live pop-up performances in Springer Market Square," Lochhead said.
Since its launch in 2019, the annual YGK Music playlists have featured 130 Kingston artists. In 2021, YGK Music playlists attracted more than 1,100 plays on SoundCloud.
YGK Music playlists are curated by Kingston musicians and industry professionals. The group received 68 submissions this year and chose tracks by evaluating artistic merit, artistic practice, diversity and content.
"(The YGK Music program) has really been a great springboard for us to consider long-term, sustainable investment and growth in the music business," Lochhead said. "It's truly amazing how many musicians live and work here in Kingston."